Brokerage Services"5">
---
Contact Lee Holman for more information.
Phone 704 583 2888
Contact Us via Email

---
Offered at $375,000.00 USA$ offers considered.
Delivered to the USA
Assembled by Holman & Moody, this unique Superformance Mark II
has set the new high standard for quality and authenticity.
Commissioned by Grant Aitken as a tribute to his friend Chris Amon
and the late Bruce McLaren for their famous Le Mans win 1966.
This high performance art was driven by Chris Amon in New Zealand and is featured in Ford promotional videos and interviews with Chris Amon.
This Mark II was featured in the July, 2016 issue of Classic Driver magazine.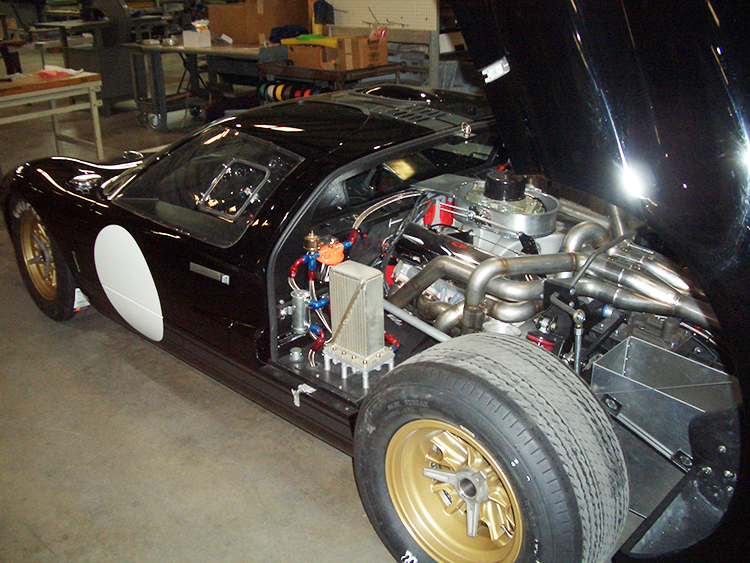 The Mark II is complete with a Ford dry sump 427 FE, a T-44 transaxle, front dry sump tank,
original design magnesium up rights, Girling CR brakes, vented rotors and many other improvements
to make this a very special GT 40 Mark II.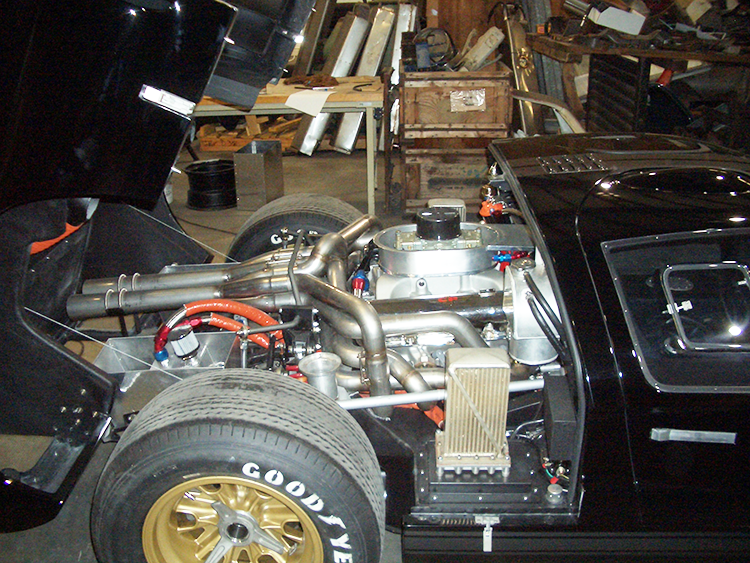 The stainless steel headers give this Mark II the exact sound
of the original team cars at Le Mans in 1966.
The engine was built by Jimmy Tucker with all new parts.
It has a new old stock Ford side oiler block.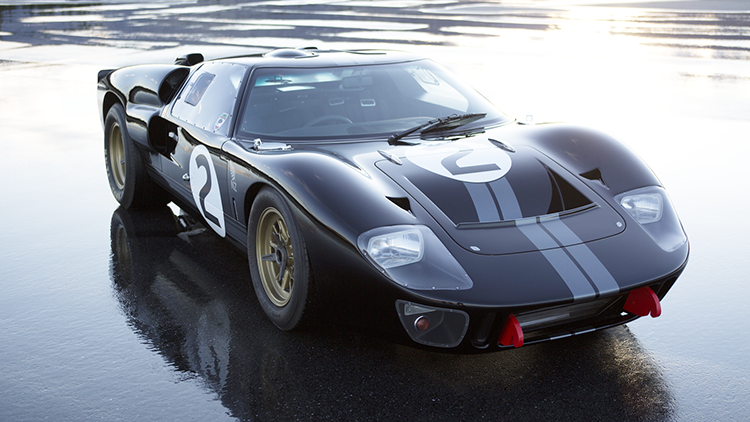 The condition is like new, ready to drive.
As with other Superformance cars it could be driven on the roads in the USA.
Located in New Zealand it could be delivered to America for inspection
and/or purchase in about 30 days.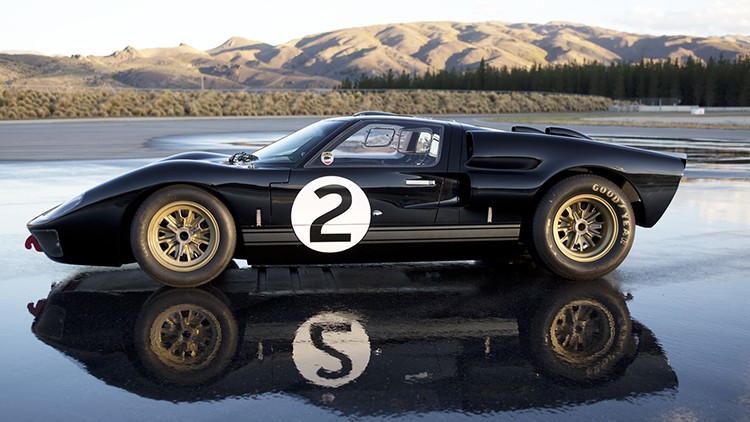 Improvements built into this unique Mark II GT 40

FIA Fire Suppression System
FIA 5-Point period correct black wide seatbelts
Replica of MKII Boeing 707 wiper arm
FIA Tow Loops Holman Moody custom(2) painted red per P1046
FIA Fuel Cells (2) w/ fuel pressure gauge operation for 1 tank only
3 Facet fuel pumps w/ Fram HPG-1 fuel filter per P1046
Lucas period correct mirror with mount
Period correct dash mounted fuse panel per P1046
Jones updated electronic tach (period correct style for P1046)
Period correct Stewart Warner gauge package per P1046
Dash mounted at speedo location power cut-off switch per P1046
Period correct emergency under dash brake handle per P1046
GT40R Wood Shift Knob with proper angled shift lever for T44
Period P1046 style seat material with brass grommets (2)
Le Mans-style Pop-out Aviation-type Ventilation Inlets (each)
Period style Roundel Number Lights w/ one dash light per P1046
Powder coat wheels gold to match P1046
Goodyear Blue Streak Racing Tires
Holman Moody custom luggage containers per P1046
Magnesium rear uprights with large bearings installed
Holman & Moody steel rear hubs and bearing spacers
Period correct Girling CR brake calipers and rotors front and rear
Front and rear period correct aluminum brake ducts
Holman Moody 427 FE Side Oiler Engine w/ 1 Holley 500+ HP
Holman Moody Correct dry sump oil system for 427 FE engine
Front dry sump oil holding tank per P1046
Engine and transmission installation at Holman & Moody factory
Holman Moody custom 427 FE Stainless headers, collectors and trupets
T-44 4 Speed Transaxle
T-44 Transmission install kit (bell housing, clutch package)
Period correct style T44 half shafts and CV joints
Holman Moody period correct MKII rear sway bar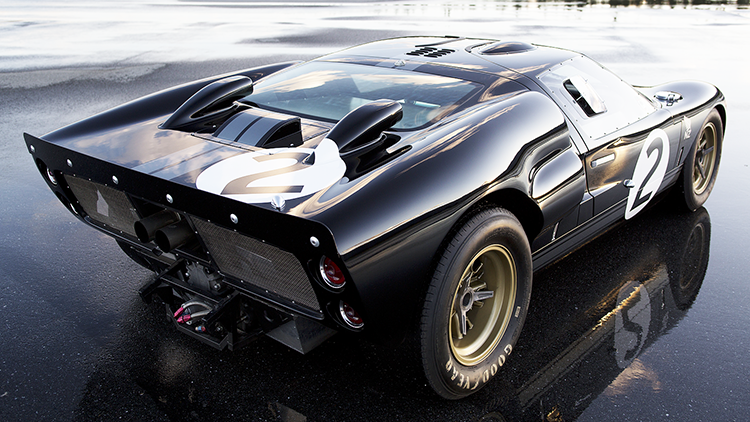 Offered for sale below the replacement cost. Please contact Lee Holman for more information.
Contact Us via Email

---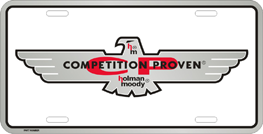 Click here if you would like to return to the home page.
---

,

,

are
Registered Trademarks of Holman & Moody. Inc.
---
Questions or Orders, call (704)583-2888 or
Contact Us via Email
Fax number (704)583-2890

© 1997 - 2018 Holman & Moody and Holman Automotive
Shop Address: Holman Automotive Inc.,
9119 Forsyth Park Drive, Charlotte, NC 28273
---