You can call our office to place your order by phone at (704)-583-2888 Eastern Time
We have just launched a new web site
www.holmanmoody.net
---
We have a very large collection of diecast cars, race cars, trucks, planes, and trains.
The collection has a large number of items that have been sold out for years.
Every type of Shelby Mustang & Cobras, Trans AM Cars,
Limited addition Shelby Club cars and NASCAR cars as well.
If your collection is missing an item, there is a good chance we will have one for sale.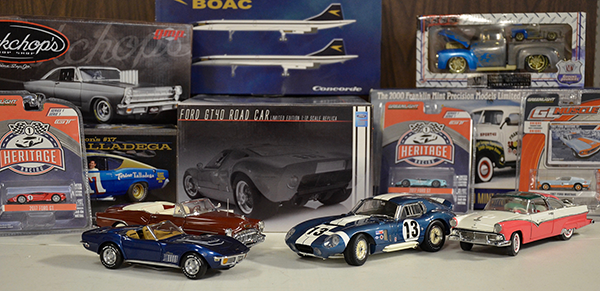 Click here to see our Diecast model pages.
---
Both the standard design 289/302 valve covers and
Competition 289/302 valve covers are in stock.

Please call us at 704 583 2888 to place an order.
Our cast aluminum valve covers are made in America.
This has become a problem because our cost for the valve covers have gone up 250% in the last two years.
After these are sold, we will have to change the design or make the parts over seas.
Holman & Moody wants to only make the best quality parts,
but the customer has to be able to afford the products we make. 3>


---
---
The Holman & Moody Mark II Roadster is on display at or shop in Charlotte
Please call 704 583 2888 to get more information.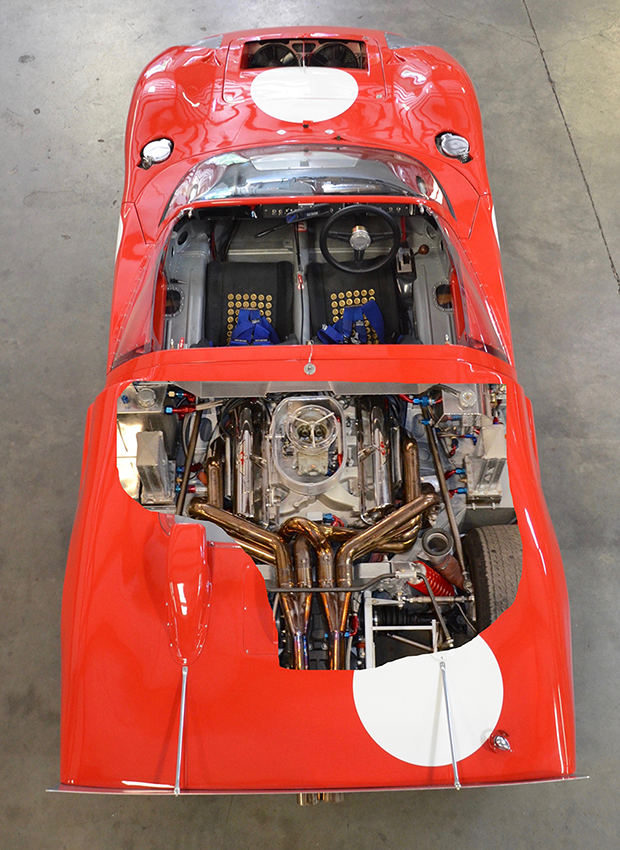 ---
Holman & Moody is a Ford Performance Parts and Blue Thunder dealer.

We would be happy to special order any of their products for you.



---
Our Story "7">

Founded in 1957, Holman & Moody was for years the Official Racing Contractor for Ford Motor Company. We built and prepared the famous GT Mark IIs, A/FX Mustangs, Shelby Cobras, Falcons, and Stock Cars. Holman & Moody won races in NASCAR, sports car races, drag racing, off road events, road rallys, hill climbs, and boat races all over the world.
In 1968 and 1969 Holman & Moody won the championship in NASCAR with David Pearson driving for the team.
Holman & Moody had the best drivers in the world; men like: Fred Lorenzen, Mark Donohue,Bobby Allison, Ronnie Bucknum, Parnelli Jones, Ned Jarrett, Walt Hansgen, Marvin Panch, Peter Revson, David Pearson, Nelson Stacy, Al Unser, Joe Weatherly, Cale Yarborough, Dan Gurney, A. J. Foyt, Bo Ljungfeldt, Mario Andretti, Jim Clark, Junior Johnson, Dick Hutcherson, Augie Pabst, Richard Petty, Fireball Roberts, Curtis Turner, and Bobby Unser.
The race and rally cars built by Holman & Moody have won and continue to win at major tracks around the world. Daytona, Riverside, Sebring, Le Mans, Tour de France, Silverstone, Nurburgring, Goodwood, Elkhart Lake, Reims, Charlotte, Mont-Tremblant, Watkins Glen, Lime Rock and many others
Visit our
History
page to find out more about the history of Holman & Moody, the people who made Holman & Moody great, and the products you can buy from Holman & Moody and Holman Automotive. You will also find information about the new GT Mark II LeMans race cars being built today in the Holman & Moody Race shop.
---

,

,

are Registered Trade-Marks of Holman & Moody, Inc.
---

Ford related Trade-Marks & Logos are property of the Ford Motor Company.
---
Questions or Orders, call (704)-583-2888 or
Contact Us via Email
Fax number: (704)-583-2890

---
Hazardous Material Warning
WARNING WARNING
Some products offered on this web site may contain chemicals
known to the State of California to cause cancer and reproductive harm.
Air filters, assembly oil, Heat Shields, decals, gaskets and other items shown may also contain other
chemicals known to the State of California to cause cancer.
Wash hands after handling. For more information, visit www.P65warnings.ca.gov.
---
© 1997 - 2023 Holman & Moody, Inc. and Holman Automotive, Inc.
Shop Address: Holman Automotive Inc.,
9119 Forsyth Park Drive, Charlotte, NC 28273
---