Models
Our new inventory of die cast models includes a large number of racing collectibles, all makes & drivers.
We have hundreds of Franklin Mint, Danbury Mint and other quality model cars, trucks, trains and airplanes
The collection includes, trucks, old passanger cars, buildings, trailer sets, Shelby Mustangs & Cobras, heavy equipment, planes, and many other rare items.
---
1/64th Small scale models---all brands.

All types of 1/64th Scale.
---
by Franklin Mint & Danbury Mint
Old issue Die Cast New in the boxes
---
1st Gear & TWH
Fire Trucks, Military Equipment, and Construction Haulers

Listings for trucks and heavy equipment.
---
Mustangs & Fairlanes

Listings for Fairlane, Mustangs, and Shelby Mustangs.
---
GT 40s & Cobras

Listings for Performance & road race cars
---
GM, Plymouth, Ford cars & drag racing

Listings for GM, Ford, Chrysler cars and drag race cars.
---
Franklin Mint & Danbury Mint

List of pre 1960s cars and trucks listed by production year


For Model Trucks, Motorcycles, Christmas, and other special items.


For our Corvette collection click on this line.


---
Aircraft by Gemini, herpa, GMP. and others

Military, Modern Airlines and old brands like Eastern & Piedmont


Some of these are in special scales because of the size of the plane.
---
University of Racing, Icon Brand
Model NASCAR Fords and other make cars.
We have signed #17 hm cars, signed Jr Johnson #26
and many others that have become hard to find.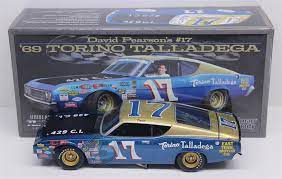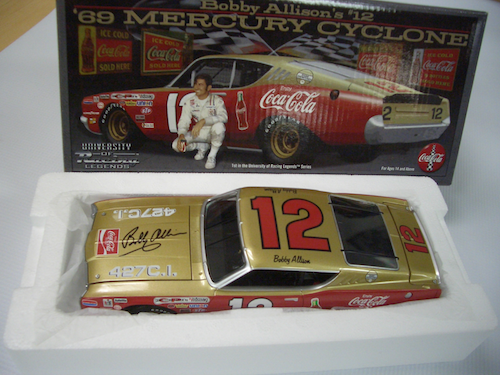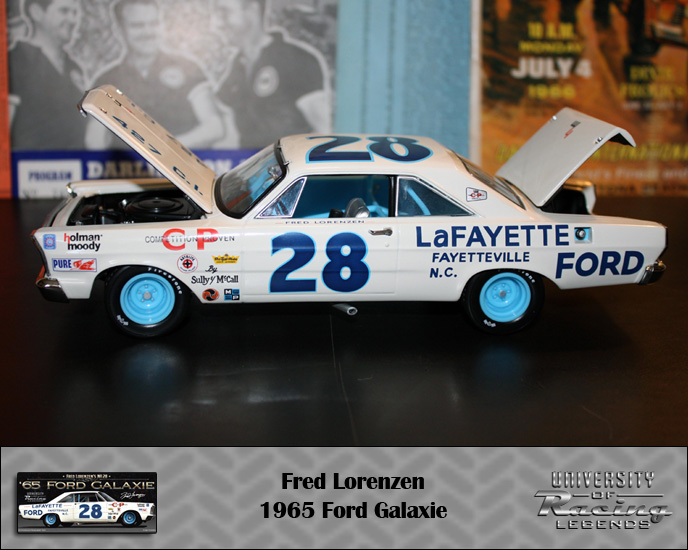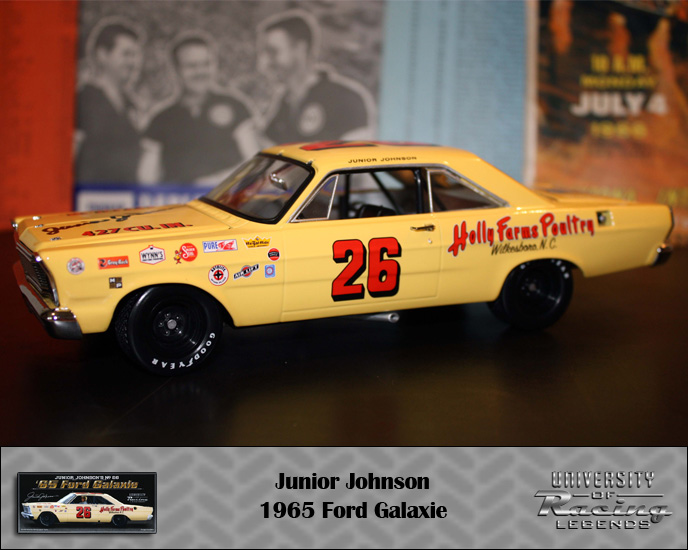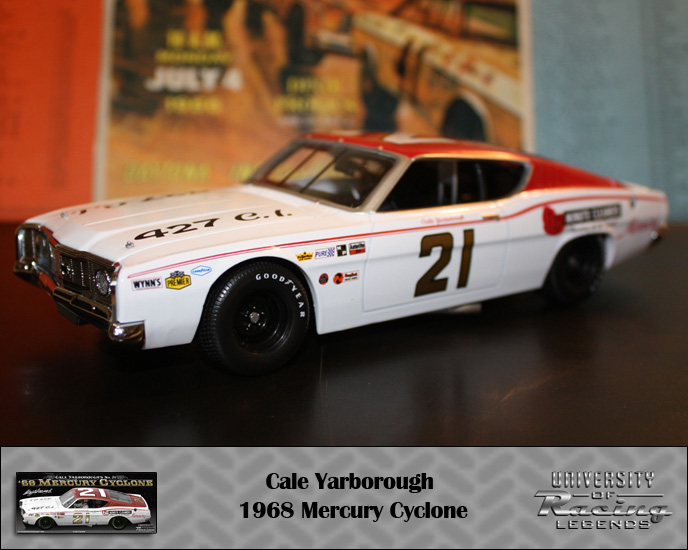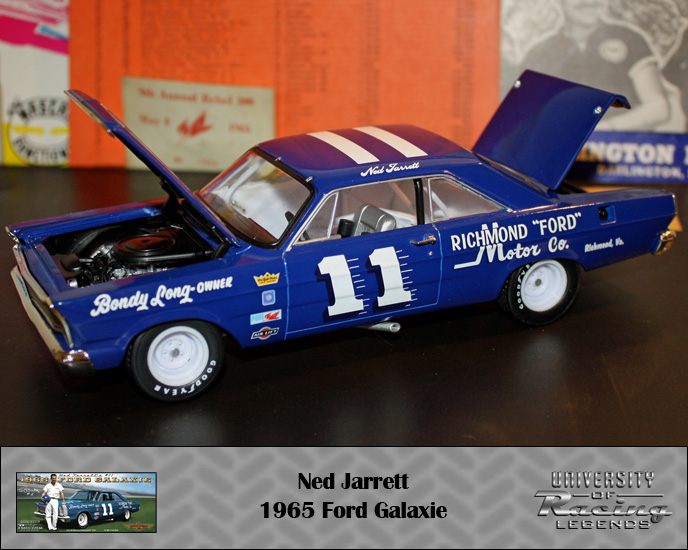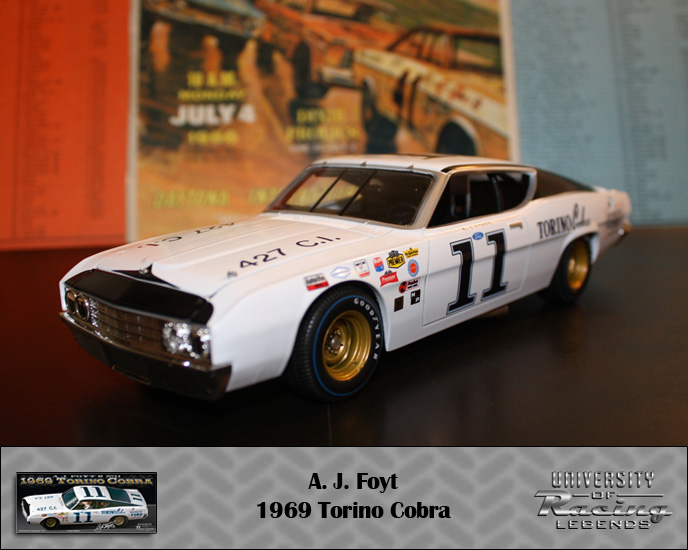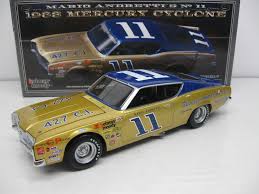 | | | | | |
| --- | --- | --- | --- | --- |
| Icon | 1965 | #28 hm Team Fred | 65FGALFL28S | $250.00.00 |
---
University of Racing, Icon Brand
Dodge & Plymonth team cars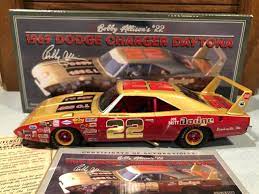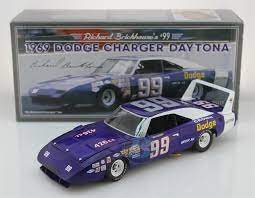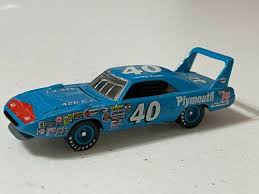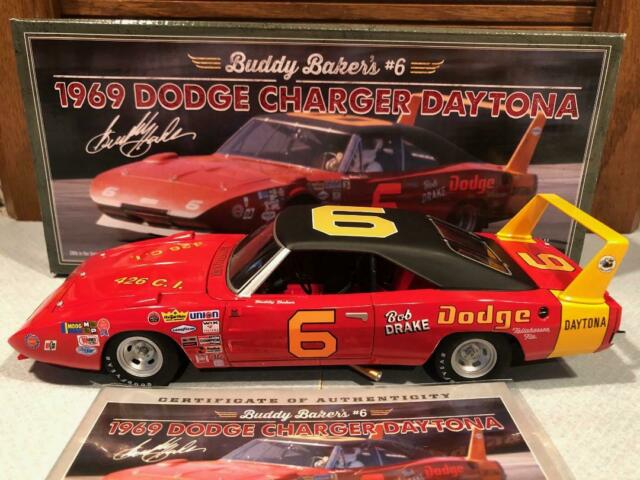 Brand
Year
Description
Part #
Price
Icon
1969
#3 Buddy Baker 69 Charger
69CHARBB3
$175.00
Icon
1969
Dodge Charger DAYTONA #22 BOBBY ALLISON
69CHARBA22S
$175.00
Icon
1969
#6 69 CHARLIE GLOTSBACK
69CHARCG6
$175.00
Icon
1969
DODGE DAYTONA WINGED #22 BOBBY ALLISON
69DAYBA22
$175.00
Icon
1969
#22 BOBBY ALLISON Dodge Charger
69CHARBA22
$150.00

---
Unless noted, These are all mint, new in the box estate items.
We will open the boxes to inspect to be sure of the condition.

To order any of these please call Holman & Moody at 704 583 2888.
---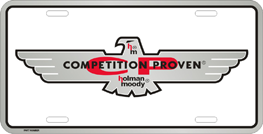 Click here if you would like to place an order.
---
Click here if you would like to go back to the home page.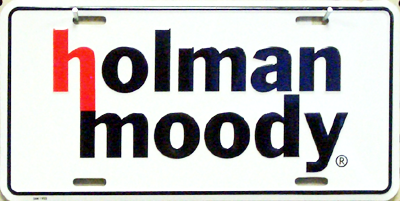 .
---
Hazardous Material Warning
WARNING WARNING
Some products offered on this web site may contain chemicals known to the State of California to cause cancer and reproductive harm.
Air filters, assembly oil, Heat Shields, decals, gaskets and other items shown may also contain other chemicals known to the State of California to cause cancer.
Wash hands after handling. For more information, visit www.P65warnings.ca.gov.
---
(c) 1997 - 2023 Holman Moody and Holman Automotive
Shop Address: Holman Automotive Inc.,
9119 Forsyth Park Drive, Charlotte, NC 28273
---

,

,

are
Registered Trademarks of Holman & Moody. Inc.
---
Questions or Orders, call (704)583-2888 or
Contact Us via Email
Fax number (704)583-2890